The SEED B.15 Workshop caters for students from the Manchester School of Architecture (MSA) – a shared school across the University of Manchester and Manchester Metropolitan University. We offer facilities and advice for the production of scale development and presentation models for use in student projects. The workshop offers state of the art digital fabrication technology alongside core traditional manufacturing techniques.
We aim to continually develop our facility to remain in line with industry standards and equip our students with a good understanding of contemporary and traditional approaches to making.
As well as our main function toward MSA we offer consultancy work to the wider university and are regularly involved in projects across campus.
Staff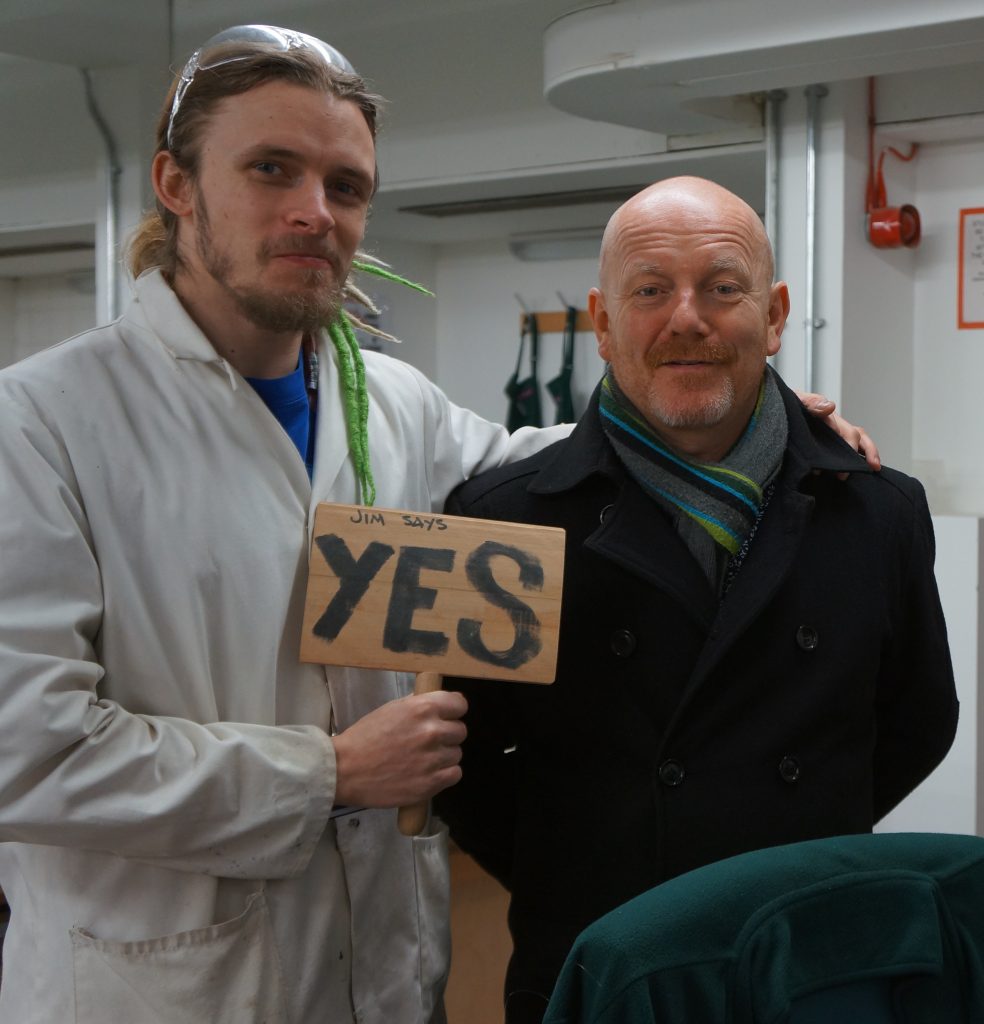 Jim Backhouse, Senior Modelmaking Workshop Technician
Scott Miller, Modelmaking Workshop Technician
Short History of B.15
The workshop in its current location has been providing modelmaking advice and facilities to Architecture, Planning and Landscape students since its completion in 1970. Whilst technology has evolved since then, the workshop has always played a key role in the study of Architecture at Manchester. Originally part of the University of Manchester, the school merged with Manchester Metropolitan University Architecture Course in 1996 to form MSA. Find out more in this documentary short produced for the workshops 45th Anniversary.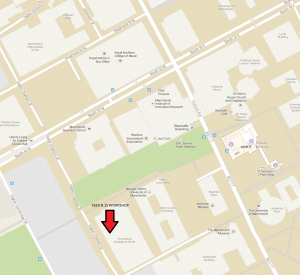 The School of Environment, Education and Development (SEED) workshop is located in the basement room B.15 of the Humanities building off Bridgeford Street on the University of Manchester Oxford Road campus.
Contact
Address:
B.15 Modelmaking Workshop
Humanities Bridgeford Street
University of Manchester
Oxford Road
Manchester
M139PL
Telephone: 0161 275 6876 or 0161 275 6853
Please note that due to the nature of our role we are very rarely at a desk to answer phone calls so leave a message and we will try to get back to you. Urgent contact can be made through the university switchboard directly to our workshop but we recommend either of the following e-mail addresses.
Email: Jim.Backhouse@manchester.ac.uk or Scott.Miller@manchester.ac.uk
Please note that CAD bookings can only be made in person although you are welcome to get in touch about machine availability or with and other questions.
General Opening Times
Monday: 09.30-13.00 (One hour Lunch Break) 14.00-16.30
Tuesday: 09.30-13.00 (One hour Lunch Break) 14.00-16.30
Wednesday: 09.30-13.00 (One hour Lunch Break) 14.00-16.30
Thursday: 09.30-13.00 (One hour Lunch Break) 14.00-16.30
Friday: 09.30-13.00 (One hour Lunch Break) 14.00-16.30
Saturday/Sunday: Closed
Any workshop users or visitors must first sign in and collect an apron and safety goggles from the coat space to the right of the main entrance.
The workshop can facilitate a maximum of 20 Students at any one time.
Safety glasses and aprons must be worn at ALL times on entering this workshop. If you are unsure of anything regarding the use of Machines or Hand Tools do not hesitate to ask a member of technical staff for assistence. DO NOT attempt to use any machine unless you have completed an induction beforehand.
Workshop Machines and Tools
The Workshop is equipped with the following for use by undergraduate and postgraduate research students:
Hand Tools
Power Tools such as Drills, Routers and Hand Sanders
Two Bandsaws
Pillar Drill with Milling Bed
Belt Sander
Bobbin Sander
Two Disc Sanders
Fretsaw
Strip Wire Heater
Downdraft Spray Booth
CAD driven machinery:
CNC Router
Two Laser Cutters
3D ABS Resin Printer
3D Powder Printers
3D Resin Printer
Flatbed Plotter/Cutter
Should you wish to use any of the above machines please ask a member of technical staff before proceeding as booking an file set up is required.
The following machines are strictly for use by TRAINED STAFF ONLY:
Circular Saw
Two Compound Mitre Saws
Thickness Planer
Lathe
Polishing Wheel
Grinder
Should you wish to use any of the above machines please ask a member of technical staff.
Photographic Studio
B.15 has its own photography facility for documentation of work produced in our workshop and the school. This includes backdrops and LED Lighting. This equipment can only be used after being inducted by one of the workshop staff. It is advised that you check ahead if you wish to use this space and equipment. and follow these simple rules:
Please only use the studio to document your work and not for modelmaking. We are trying to maintain a clean environment for model display here. Any assembly or processes should remain strictly in the workshop space.
Please do not move or touch any work being stored in the room as this is either current project work or part of the University Heritage collection dating back nearly 45 years.
Please do not congregate in groups in the studio as their is little free space in the room and the potential for damage of work is fairly high. 
Once you are finished using the facility please let one of us know so we can ensure it is locked and tidy.