Making continues this week in the workshop with most students focussed on creating city master plan models.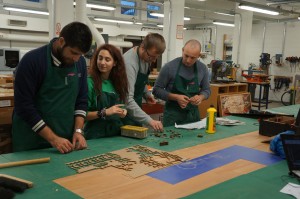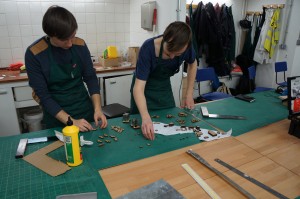 It can be helpful when making master plans to lay out scaled plans to place components in place and ensure everything has been cut. If you want accuracy it is essential to have well scaled plans printed to understand the size of your project on a bench in front of you.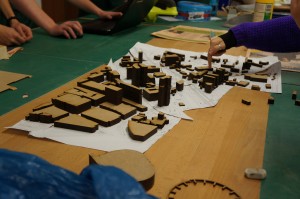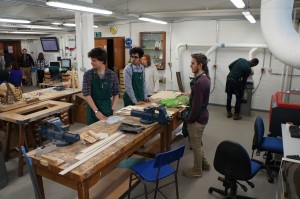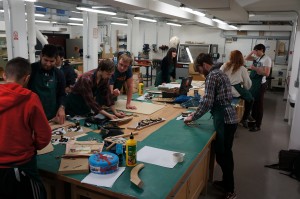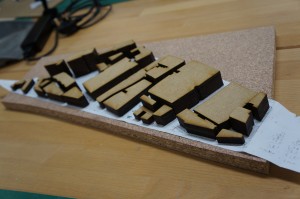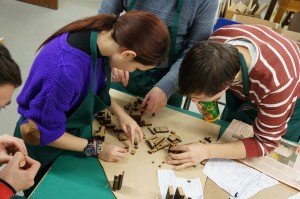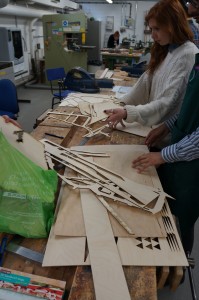 When dealing with master plan models more often than not you will find an abundance of components littering your desk space. The best was to keep track of these to is to order them and separate them into districts. This may suit a group project as individuals can be given responsibility over separate areas of the model. This group used plastic bags to distribute components as they were cut to avoid mixing them up.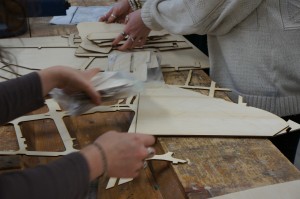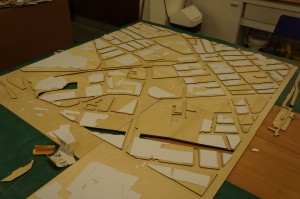 Here Jim is using the band saw table on an angle to create roof pitches on a block model. It is likely that when producing block models there will come a point when a machines limits will not be sufficient to get the angle you require.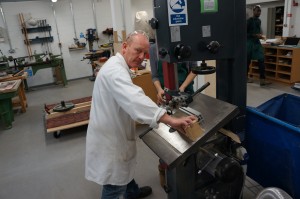 Overcoming these aspects of modelmaking can be time consuming but is of course necessary to ensure consistent accuracy of your models. Should you feel you're unsure about how to achieve a particular angle don't hesitate to ask our advice.