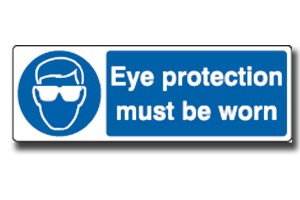 The all important health and safety rules to take note of whilst using the B.15 Workshop facilities. For the most recent full Health and Safety support document for the B.15 Workshop please click here to view as a PDF file.
B.15 MODELMAKING WORKSHOP CODE OF PRACTICE
NO PERSON MUST WORK IN THE WORKSHOP OUTSIDE OF TIMETABLED PRACTICALS, WITHOUT FIRST UNDERTAKING A WORKSHOP INDUCTION.
VISITORS ARE NOT PERMITTED TO ENTER THE WORKSHOP WITHOUT THE PERMISSION OF TECHNICIANS.
STUDENTS ARE ONLY ALLOWED TO WORK IN THE WORKSHOP WHEN:
A QUALIFIED MEMBER OF TECHNICAL STAFF IS PRESENT. 
STUDENTS WISHING TO USE THE FACILITY MUST HAVE COMPLETED A HEALTH AND SAFETY INDUCTION COURSE AT THE MANCHESTER METROPOLITAN WORKSHOP.
ALL MACHINES ARE POTENTIALLY DANGEROUS, WOODWORKING MACHINES PARTICULARLY SO.  WHEN USING, OR EVEN VISITING A WORKSHOP CARE MUST BE TAKEN TO AVOID INADVERTANTLY TOUCHING ANY MOVING PARTS, CUTTERS,SPINDLES, ETC.
THE WOODWORKING MACHINES REGULATIONS 1974 STATE: (Training, Paragraph 13) "NO PERSON SHALL BE AT ANY KIND OF WORK ON A WOODWORKING MACHINE UNLESS HE OR SHE WORKS UNDER THE SUPERVISION OF A PERSON WHO HAS A THOROUGH KNOWLEDGE AND EXPERIENCE OF THE WORKING OF THAT MACHINE".
NO STUDENT OR MEMBER OF STAFF IS TO USE MACHINERY OR HAND TOOLS WITHOUT PRIOR INSTRUCTION FROM A QUALIFIED PERSON.
THE USE OF MACHINERY IN THE WORKSHOP BY STUDENTS IS RESTRICTED TO THE BANDSAWS AND DISC SANDING MACHINES, AND CERTAIN HAND OPERATED POWER TOOLS.
STUDENTS AND STAFF WHO USE WORKSHOP EQUIPMENT IN A DANGEROUS AND UNSAFE MANNER WILL NOT BE PERMITTED TO WORK IN THIS AREA AGAIN.
THE MAXIMUM NUMBER OF STUDENTS ALLOWED INTO THE WORKSHOP AT ANY ONE TIME IS 20.  THIS IS TO ENSURE A SAFE WORKING ENVIRONMENT.
IN THE ABSENCE OF JIM BACKHOUSE ARRANGEMENTS FOR STUDENT ACCESS TO THE FACILITY SHOULD BE MADE WITH SCOTT MILLER OR JONATHAN LILLIE (jonathan.lillie@manchester.ac.uk Tel: 0161 275 2871)
IT IS A CONDITION OF TECHNICAL STAFF AND THE DEPARTMENTS IN THIS BUILDING THAT THESE GUIDELINES ARE OBSERVED.  STUDENTS OR STAFF WHO FAIL TO ABIDE BY THESE CONDITIONS WILL NOT BE PERMITTED TO USE THE WORKSHOP FACILITIES.
STUDENTS ARE NOT PERMITTED TO USE ANY MACHINE WITH THE FOLLOWING SIGNAGE: 
'STAFF USE ONLY'
September 2017