We're pleased to announce the second event in conjunction with our 50th Anniversary celebrations: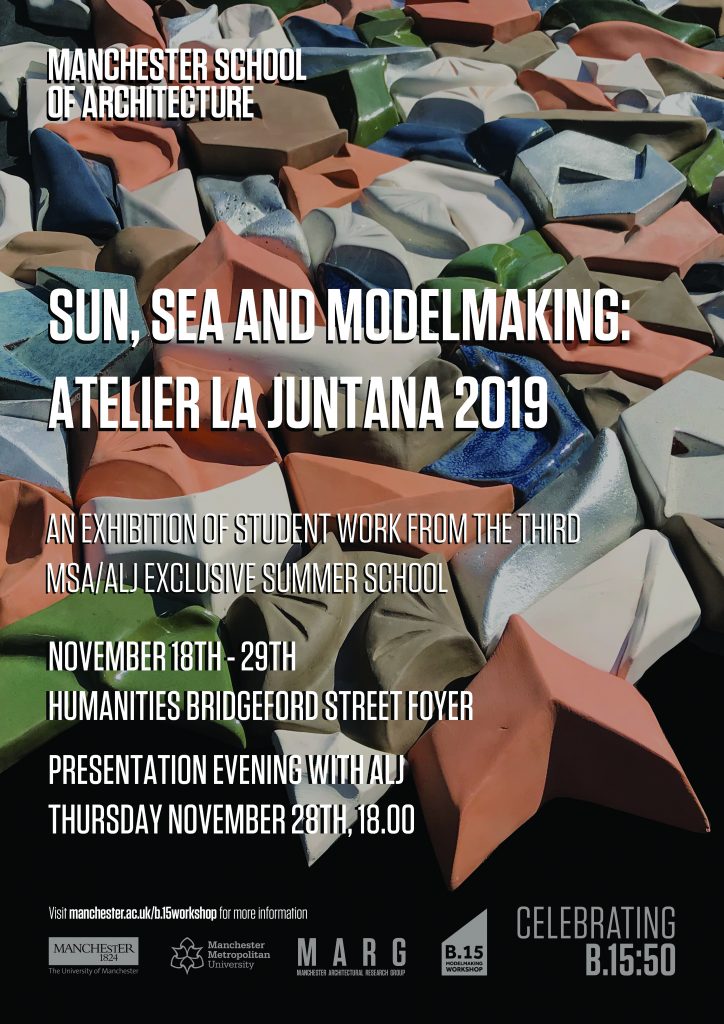 An exhibition of student work from the third MSA exclusive week with Atelier La Juntana which took place in July 2019. The exhibition has been curated by Saul Parker-Backhouse at B.15 Modelmaking workshop and will present the full range of craft outputs from the week-long course along with video and process descriptions.
Launch Presentation Evening – Thursday November 28th from 18.00
Join us for a presentation by ALJ course organiser Armor Gutierrez Rivas who will be presenting the course and discussing how MSA students can take part in next years course.
The exhibition will take place in the foyer of Humanities Bridgeford Street Building between November 18th and 29th and both the presentation evening and exhibition are free to attend.