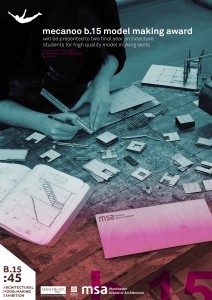 After many months of hard work from everyone at MSA the end of year show was officially opened at a private view event on Friday. We were pleased to include a new award recognising the use of modelmaking in students coursework.
Judging took place during Friday afternoon where we were joined by representatives from Mecanoo, Professor Tom Jefferies, Dr Ray Lucas to mark the short-listed work in person. From the outset it was clear this was going to be a difficult competition to win due to the high quality of the featured work.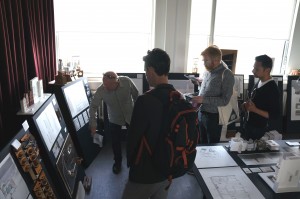 Spending time to look at each piece in detail, the judges marked out of 50 based on our criteria.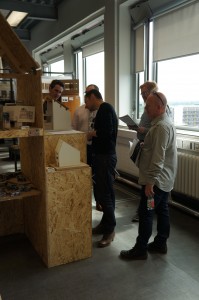 The total scores caused a heated debate about the winners resulting in the decision to restructure our prizes from one to three winners for BA (Hons) as final scoring was so close.
Ernst ter Horst and Patrick Arends from Mecanoo noted that they were "inspired by the exceptional level of quality throughout and it's important to stress these winners were all on a knife edge with scoring"
The winner of the MArch prize was of "outstanding quality and creativity delivering a fascinating model of beguiling interest!" 
Winners were:
Overall BA (Hons) Winner – Paul Thornber
Highly Commended BA (Hons) 2nd Place – Sara Hammond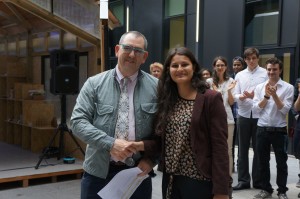 Highly Commended BA (Hons) 3rd Place – Thomas Smith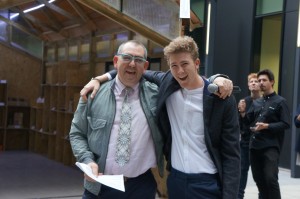 Winner of the MArch Prize -Â Hajir Alttahir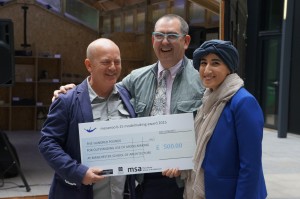 Individual descriptions of the winning projects written by the students can be found in the complete short list document available to view here.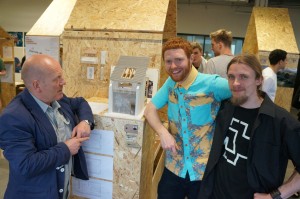 We are thrilled with the response this award has had and are confident we can continue to recognise the great modelmaking work of our students with this as an annual award. As stated by Mecanoo we would like to repeat how close the scoring for this was and that every project picked was done so because of great quality and individual attitude to making which was believed to be fantastic so well done to everyone this year!
Good luck in your future careers!
Scott and Jim at B.15