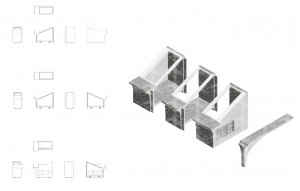 Josephs description of his project:
My initial place/non-place study of mayfield highlighted the temporality of these ideas. To me mayfield was an area made up of and defined by working relationships, it is fragmented from its urban context and the activities on site work around one another rather than with one another. I wanted to create a unifying vision which responded to the existing urban condition and tied the fragmented territory together. My project brings ideas of knowledge exchange and open source information together to create a platform for innovation on both a personal and corporate scale.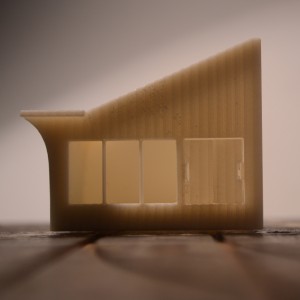 It seemed very fitting for Joseph to use 3D printing to convey his ideas in his model. The idea behind his site redevelopment was that individual business units can be extended or reduced by simply adding or removing sections. New units would be created on site and moved into place using a rail system.
3D printing also lent itself to the mechanical side of the design, allowing moving components such as wheels and the rotating walkways.
In keeping with the new meets old theme on Joseph's site he decided to keep the reclaimed piece of teak 'as was' with its scratched paint and chipped surface. This works really well in creating contrast and makes for a really nice object aside from its relevance to the design concept.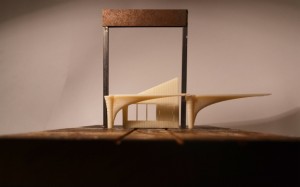 All Photographs shown here are taken from Joseph's web page. Click here to see more.