Hi All,
We've just taken delivery of a few new materials to try out. These will just be whilst this initial stock lasts but if they're popular we'll consider adding them to the regular stock afterwards. Please let us know what you think about this when you're in.
Balsa wood sheets 3x500x300mm £5.50 each – These sheets can be hand cut or laser cut if required.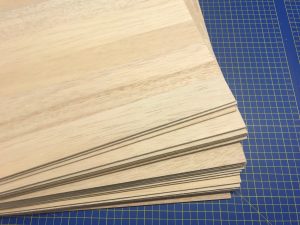 Anodised Aluminium Sheets 1x500x250mm – These metal sheets can be engraved using the laser cutter but not cut. Within reason we can cut these to size using the bandsaw. Please ask us about this for more information.
Available in Aluminium £24 – Black £17 – Red £24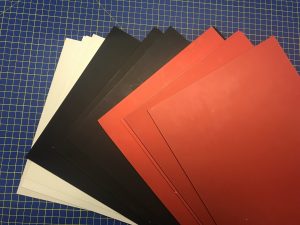 Mirrored Acrylic 3x300x200mm – We have had mirrored acrylic for some time but gold and red options are new samples. Available in Gold, Silver, Red £8 each If popular we can order larger sheets.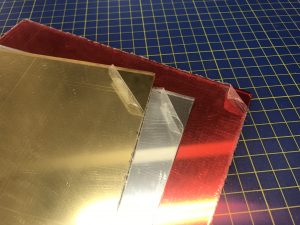 New Reference Book:
Architectural Monographs No 23 Morphosis: Connected Isolation Academy Editions 1993
This great monologues book is full of beautifully intricate models from Morphosis Architects. What is worth reminding yourself when looking through this one is that this book is a culmination of works that was first published in 1993 – long before computers and CAD making were commonplace. This work is truly hand crafted and gives many modern day modelmaking projects a run for their money. Full of great inspiration. Find it with our other reference books for use in the workshop only please.