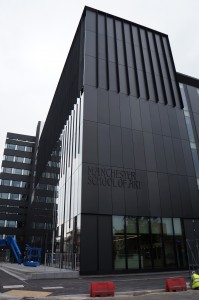 It's been a couple of weeks since our last update - with good reason!
With all systems go for the end of year show things have been very busy in the workshop with final model's being finished, wall units and display plinths being made. As well as these student tasks we had our own projects to complete for the show.
The opening successful and the exhibition days over, we can be certain all efforts paid off.
Here are some photographs of the completed works on display. More case studies will follow soon! For more information about the 'We Are All Explorers' exhibition click here.