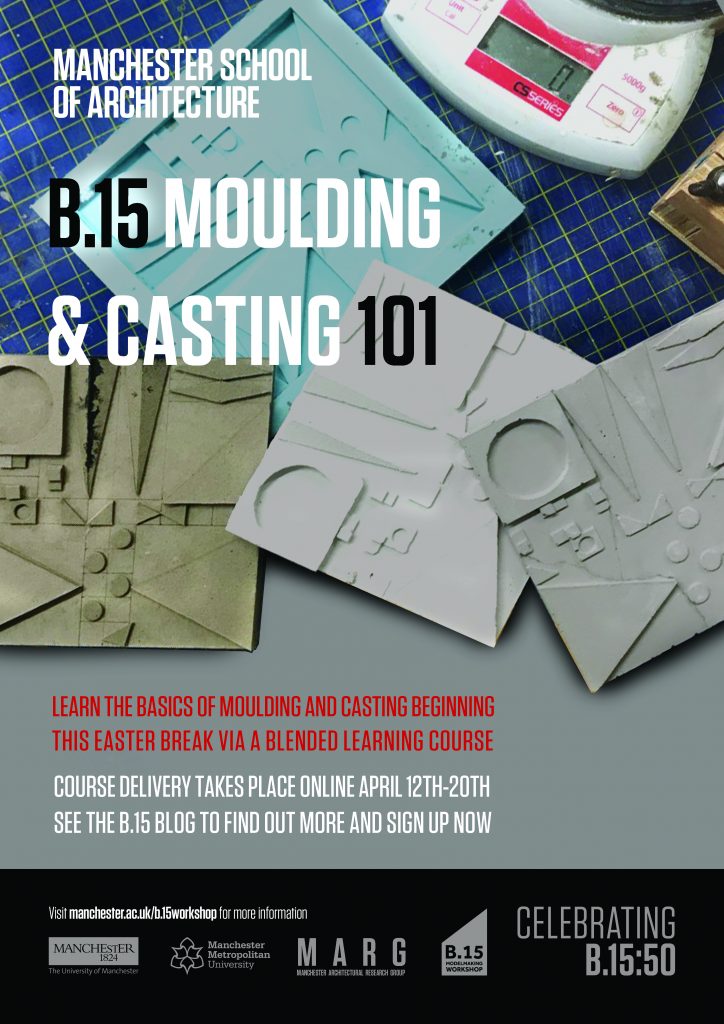 *******************THIS COURSE IS NOW FULLY SUBSCRIBED***************************
Dear MSA Students
We're pleased to bring to you an open-ended short course in moulding and casting basics. This course is designed to let you take part in the process of basic relief casting over 3 practical stages from home, and in person at B.15 when safe to do so.
Due to the current restrictions and widespread locations of you all we are offering the course in a blended format, part remotely and part completed in person when circumstances allow. With this in mind we are asking those who are interested to fill out their details to apply to take part.
The course will start on 12th April 2021 with an introduction and guest lecture followed by a series of drop-in sessions. These will include a CPD with Jesmonite, zoom drop-in's and pre-booked controlled workshop access either during the two week course delivery time or later when you are able to be in the city.
Students will learn how to carry out the following: 
Design a relief form suitable for block-moulding using silicone.

 

Design formwork for a one-use block-mould using greyboard. 

 

Mix and

p

our Silicone. 

 

Mix and pour a casting medium (Plaster,

Jesmonite

, Concrete or all 3).

 
The course is open to MSA BA, MArch and MA A+U Students and is limited in capacity so sign up soon to avoid disappointment.
*******************THIS COURSE IS NOW FULLY SUBSCRIBED***************************
The course is free although some materials/tool purchases may be required for home working, individual circumstance pending. Full details will be provided after your application is complete.
Your application will be reviewed and if necessary we'll be in touch to clarify your situation before offering you a place.
We look forward to hearing from you!
Scott & Saul