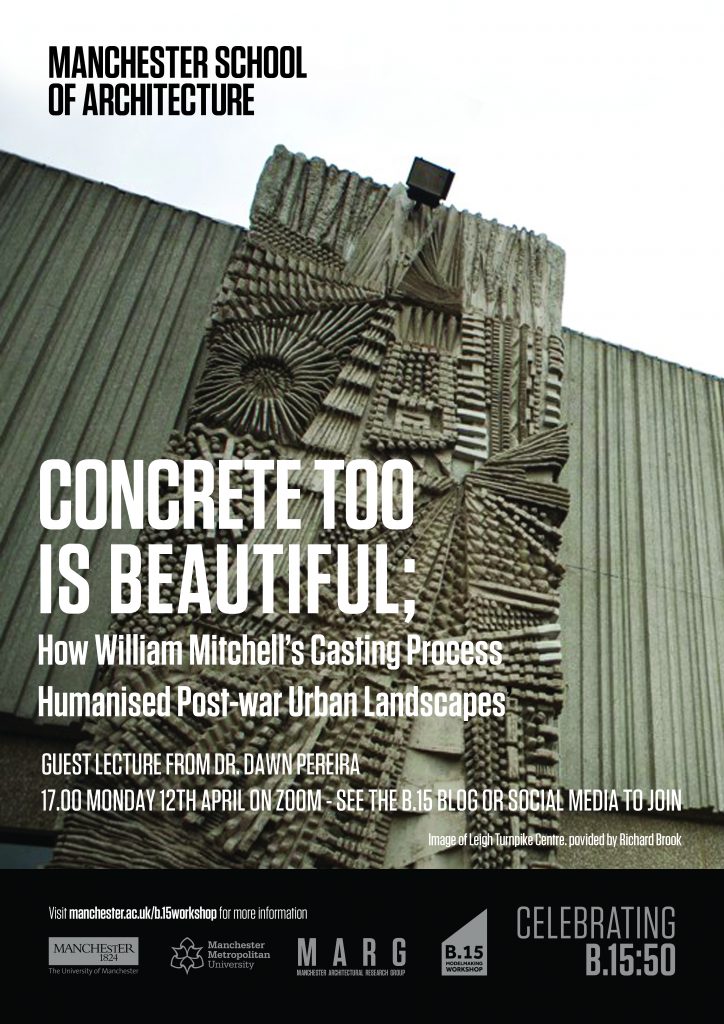 To give it it's full title, 'Concrete Too is Beautiful; How William Mitchell's Casting Process Humanised Post-war Urban Landscapes' will be presented by Dr Dawn Pereira next Monday, April 12th at 17.00.
The lecture will look at the fascinating abstract work of designer/sculptor William Mitchell (1925 – 2020) who is known, although certainly not well enough, for his use of concrete casting around infrastructure, in architecture and as public artworks in the UK and beyond.
Dr Dawn Pereira is an expert on Mitchells works and will tell the story of his origins, evolution and crafting process. The lecture will be followed by an open Q & A.
This lecture is part of the 'B.15 Moulding and Casting 101' course but is free and open to all.
Please join us here on Zoom at 17.00 on Monday April 12th.
Note that the lecture will be recorded.
Image of Leigh Turnpike Centre provided by Richard Brook.