Happy New Year and welcome back! Here's a quick link to get you started before the main announcements for the coming months. Hope you all had a relaxing break and we look forward to seeing you back in the workshop soon!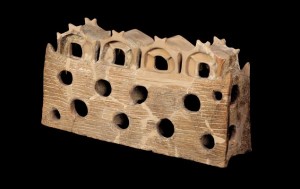 Architectural Review wrote an article last year looking at the history of architectural models in 16 examples. The article shows the interesting progressive spectrum of materials, methods of construction and varied use from 4600BC to the present day.
Have a look at the article by clicking here.