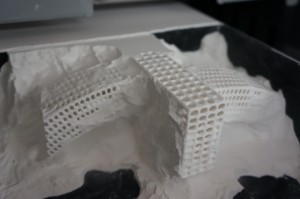 For anyone wanting to use 3D printing in their projects please take some time to have a read through this guide to the process.
Click here for the full PDF guide to 3D Printing at the B.15 Modelmaking Workshop
The guide outlines the three types of printing we provide and explains the good application and limitations of each variant.
The best examples are well considered and appropriate components within the context of a project rather than being the entire body of a project.
Scott