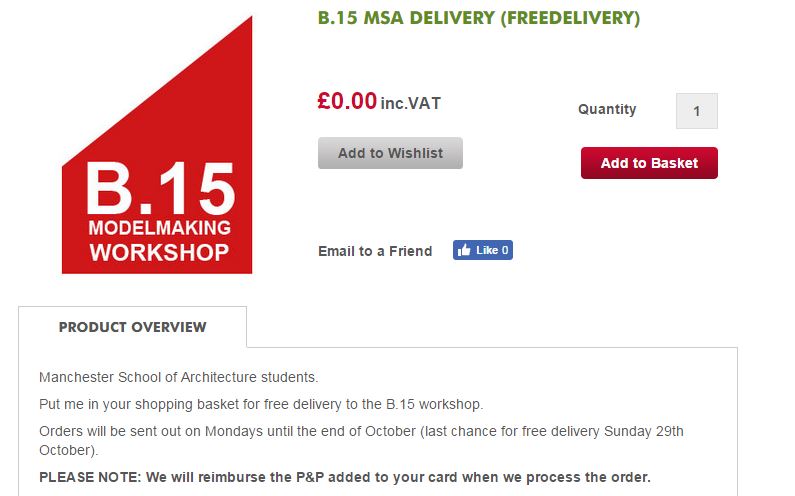 Hi all,
You may or may not be aware of the company 4D Modelshop who provide some of the materials and equipment we have here at the workshop and are usually present at any of our inductions.
As part of this years inductions they are offering some of our recommended basic tools and consumables at discounted prices and FREE postage to B.15 workshop on all orders made before 29th October.
Once we receive any orders I'll contact you via email.
Hope this is of some money saving use,
Scott