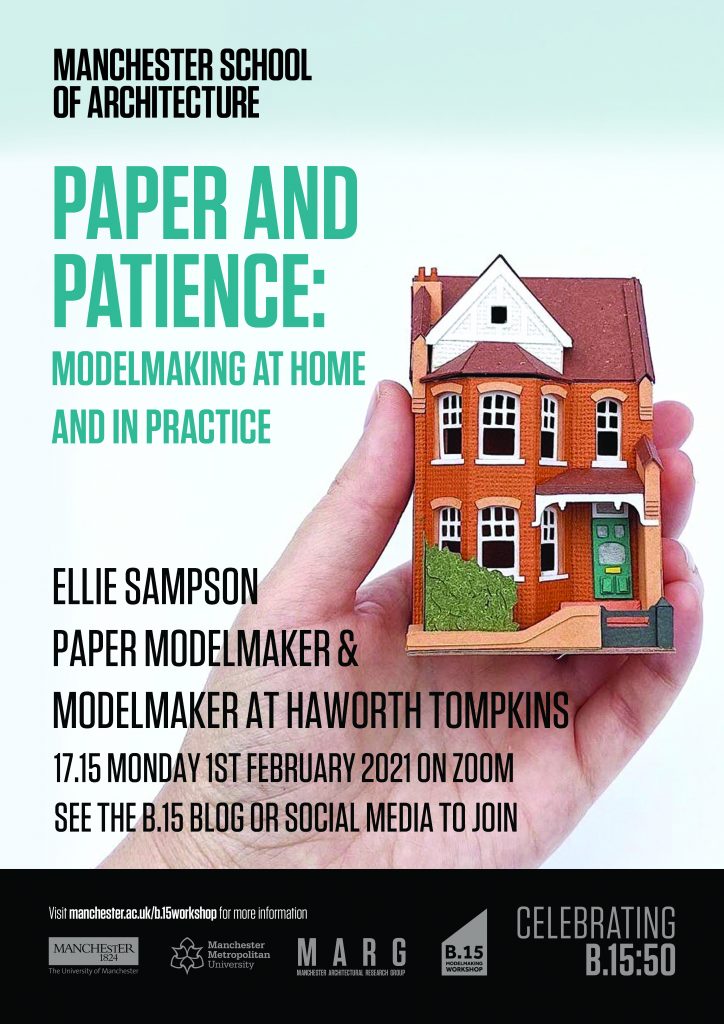 In the very strange COVID world we find ourselves, the need to keep a balanced life is essential for wellbeing. One way that we of course fully support is to turn some of your design work away from the wormhole of screen based life to engage in some practical learning by making, quite literally with the human touch.
As a continuation of our B.15:50 events that should have taken place last year we're pleased to welcome Ellie Sampson to MSA to discuss her work as an in independent paper modelmaker and her role as modelmaker/workshop manager at Haworth Tompkins Architects. Ellie's work has become well known across social media with examples appearing across all platforms with their familiar, hand-crafted colourful styling.
The event was open to all and took place on February 1st at 17.15 via Zoom.
Thanks to all who were able to join us to see more of Ellie's work and hear about the methodology for this eye catching modelling style followed by an open Q & A. The recorded event is now available below for those who missed it or couldn't make the full session.
Video 1: Main Presentation by Ellie Sampson
Video 2: Q & A with Ellie Sampson