Following the Premiere screening of WHAT WE DO HERE taking place in Venice on June 29th we are please to announce 2 guest speakers. The premiere will take place at 15.00 followed by presentations from Simon Doody and Hugh Miller and a discussion on the subject of modelmaking making in design. The discussion will be chaired by Professor Tom Jefferies, Head of Manchester School of Architecture.
Simon Doody – Partner, Feilden Clegg Bradley Studios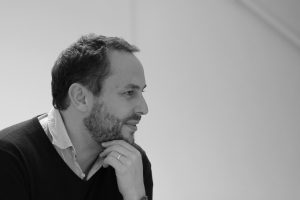 Simon is a partner at the award winning architectural and urban design practice Feilden Clegg Bradley Studios. Simon works across a number of sectors, however his focus has been on the Higher Education sector, which he heads up for the practice.
Simon led the design of the award-winning Business School and Student Union buildings for Manchester Metropolitan University and is currently working on their high profile new Screen School. He is currently in the final stages of an engineering research hub at the University of Toronto and the early stages of a Sustainability Institute for Trinity College Dublin. His design for an exhibition building in Changsha, China was awarded the country's first ever BREEAM Outstanding certification.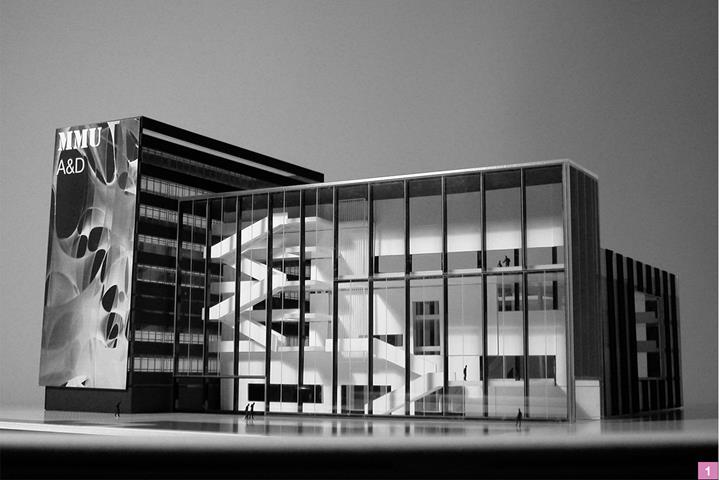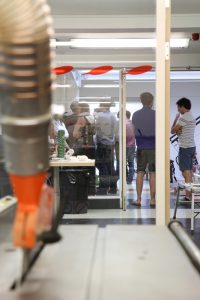 Modelmaking has always played an important role in design development at FCBStudios, and the relationship between the studio and workshop environment is considered integral to the design process. The practice has recently invested in new workshops across its UK studios, providing state of the art facilities accessible to all.
Find out more about Feilden Clegg Bradley and their use of modelmaking here: https://fcbstudios.com/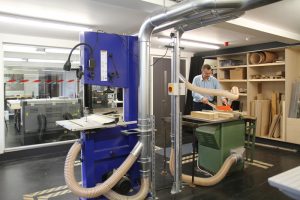 ---
Hugh Miller – Hugh Miller Furniture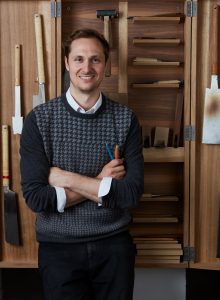 Hugh Miller is a designer and maker specialising in studio furniture in wood. Hugh trained as an architect prior to founding his studio, and sees his work as small pieces of architecture, where the concept is embedded in the articulation of the details.
Hugh is heavily influenced by his time researching craftsmanship in Japan as a Winston Churchill Memorial Fellow. This transformative experience led him to develop a set of design principles, inspired by Japanese making philosophy, that now underpin his studio. As well as creating his furniture collection, Hugh also designs for established brands including collaborations with Benchmark Furniture, Savoir Beds, and The IceHotel Sweden.
---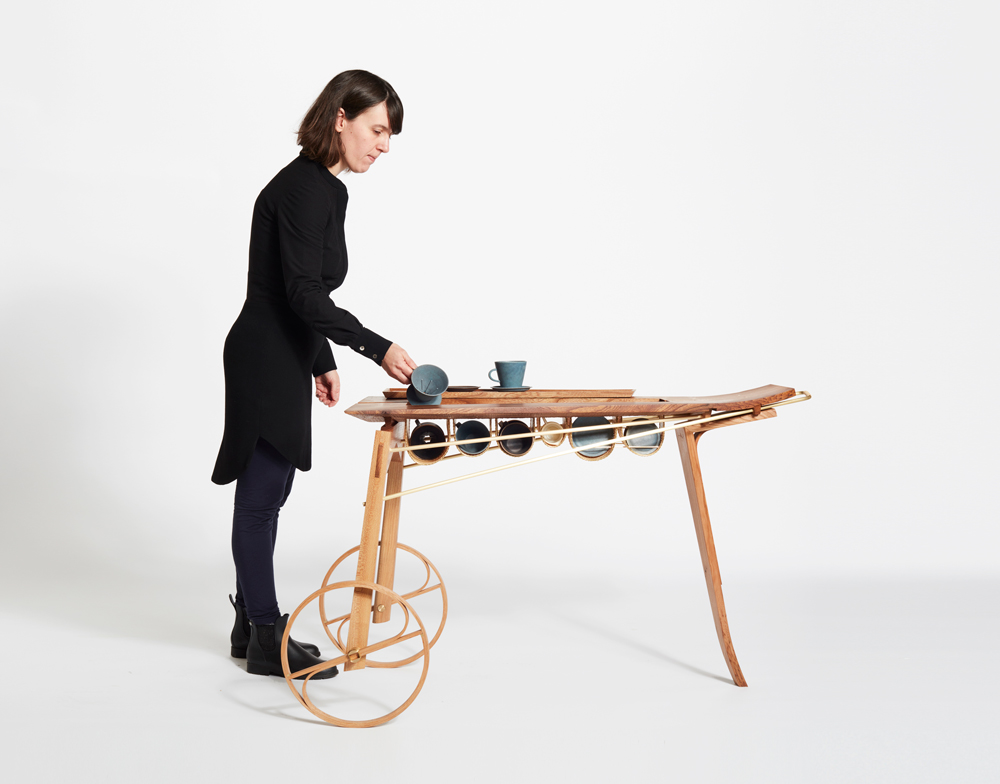 ---
Hugh has lectured widely on the subject of furniture, it's connections to architecture, and on Japanese design and applied arts philosophy. Hugh is a design tutor at Newcastle University School of Architecture, and is a visiting lecturer at Osaka Institute of Technology. His most recent talk, titled 'Furniture is Small Architecture', was delivered in Osaka in November 2017.
In April 2018, Hugh won a commission from the National Trust to create a piece to be added to the permanent collection at William Morris's Red House, London. The piece will be handmade in Hugh's studio in Liverpool, before being transported to London, where it will be (briefly) set on fire in a public 'Burn Ceremony'.
---
---