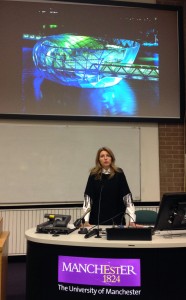 "If you're really involved in the design process and in fabrication process you can link both of these things and then students can see that everything is part of architecture. Everything is really as one. There is no segregation and that's something that for us is really important"
In our fourth presentation of the day Dr Stavric of TU Graz brought an insight from architectural education in Austria. Dr Stavric presents a range of teaching techniques that revolve around making and the idea of un-concious learning when making.
There is an interesting argument here for the compulsory use of a foundation year of making and software learning before students are deemed skilled enough to advance to more advanced architectural briefs.
Loading Video Player….