Welcome back to a new year at MSA. We hope you've had a good break and are ready to get back to the tools. There are a few changes to make you aware of for this year as follows.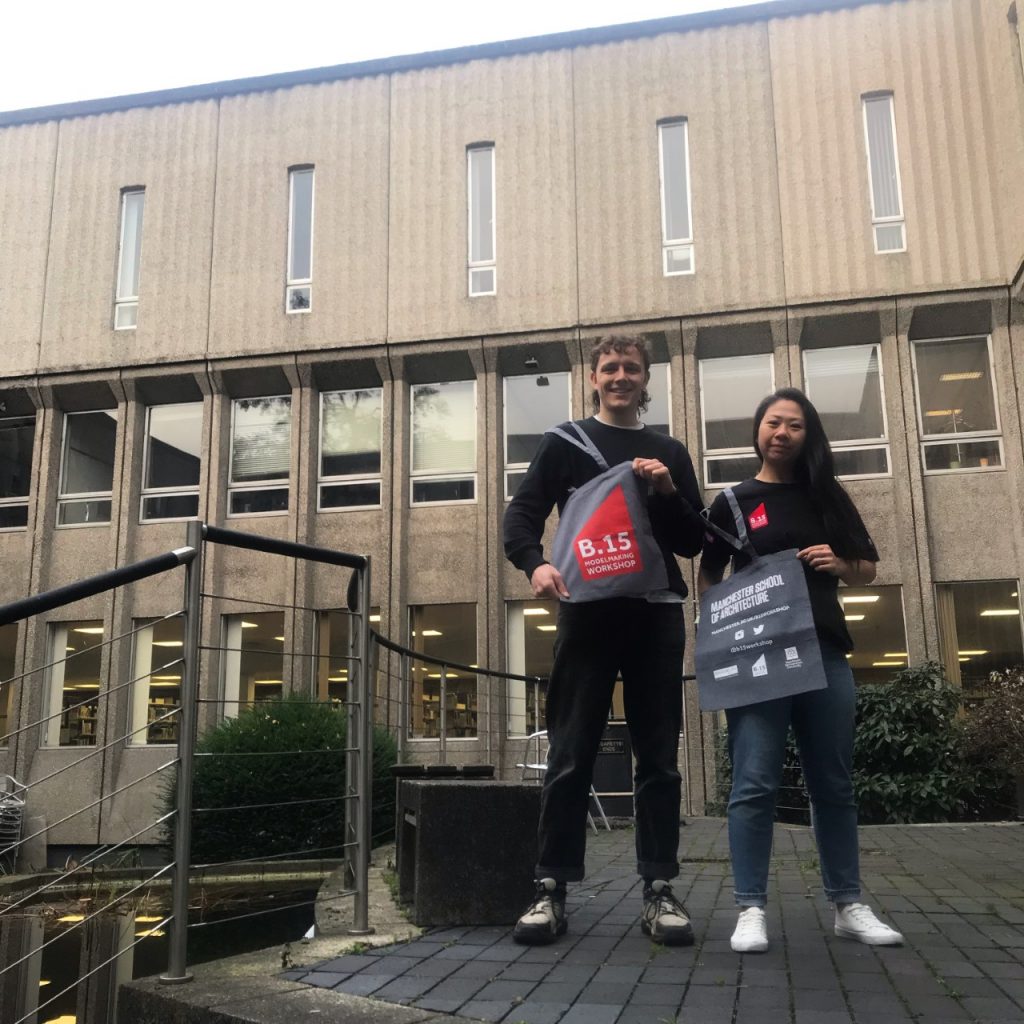 New Staff 
There are now two new members of staff following Saul Parker-Backhouse leaving last month. Please join me in welcoming Paulina Voang and Angus Riddell to the B.15 team. 
Both will be on hand to support your modelmaking needs. They have taken the time to explain their background below:
Angus Riddell
"I am a recent graduate of the Manchester School of Architecture, where I completed my MArch last year, and had previously studied at the Glasgow School of Art. I have experience working as an Architectural Assistant, as well as time spent working in a number of cabinetry and carpentry workshops. I have also undertaken carpentry work on a self-employed basis.
Throughout my studies and work experience I have developed a strong interest in model making, particularly casting and woodworking processes. Additionally I am also interested in furniture design, woodcut printmaking and material economies.
Having relatively recently been a student working in the B.15 Workshop, I am looking forward to bringing my experience and knowledge into this new role to work with current students to foster creative and experimental architectural models and objects."
Paulina Voang
"I have previously worked as an architectural modelmaker at Richard Threadgill Associates, London. This further developed my passion and understanding of architectural model making After relocating to Manchester I broadened my skillset working within the theatre industry as a Prop and Set Maker for local and West End productions for several years.
Outside of my different work experience I have a strong interest in creating wire sculptures. I have completed many personal projects and commissions over the years. These sculptures range from architectural to more playful subjects.
I am keen to help students discover the varied and imaginative ways model making supports their projects at B.15 Workshop."
Workshop access & Covid precautions 
With the ongoing strange situation surrounding the pandemic things are still not quite how they were but we are still open for students to access everything we have on offer. 
All in person sessions should take place with mandatory mask wearing as per the rest of University of Manchester guidelines at present. We can provide masks if you do not have your own. Sanitising stations are at the workshop entrance and within the room. These measures are tiresome we know but necessary to reduce the chance of any spread between your peers and ourselves. Please respect these rules and do your bit until this time passes.
Online –Tutorials 
If you want to discuss your project online before coming in to work please fill our the tutorial request form and we'll get back to you to chat as soon as possible. We strongly advise this route to ensure there is space allocated for you to attend and start your project.
Drop-in
Anyone wanting to discuss their projects is free to drop in to the workshop during our opening hours (9.30-13.00 14.00-16.30 Monday to Friday). It may be that there is no space to actually begin work at that time so email ahead or book an online tutorial to be certain we can accommodate you.
B.15 Tote Bags
Due to pressure for the fashion industry we have agreed to once again offer a stunning tote bag to the world. 100% Recycled cotton with screen printed B.15 and MSA logos, these bags are not available on the high street (a deal with Marks and Spencer fell through due to creative differences).
Available at B.15 and FREE to MSA Students!
See you soon,
Scott, Paulina & Angus