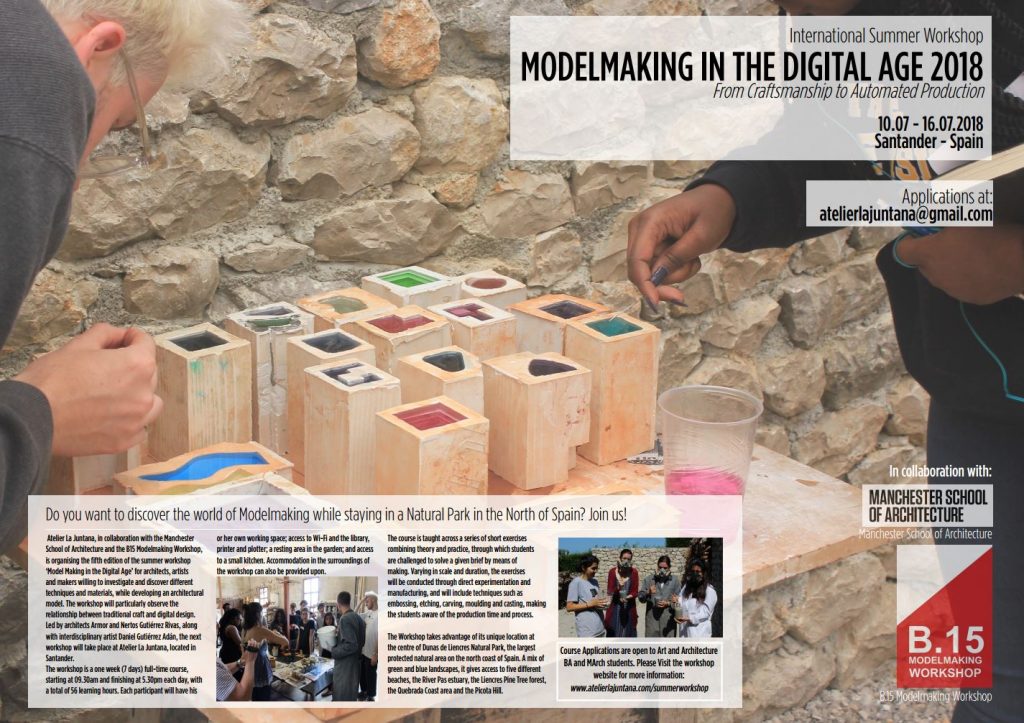 Following the success of last years MSA exclusive week at Atelier La Juntana 2017 the team can confirm that there will be another MSA exclusive week taking place this July between 10th and 16th. This week long course in the North of Spain is highly recommended and will introduce you to a number of different making techniques along with outlining the theory behind their use.
A video summary of last years course shows it's contents in more detail:
Students from BA Year 1/2 and MArch year 5 are elegible to apply. For full course information click here to download the full course brochure.
Please contact atelierlajuntana@gmail.com stating your interest and year of study for further information.
Sign up whilst you still can!
Scott & Jim