On Friday June 3rd Laurens Kistemaker toured the soon to be open end of year show choosing outstanding modelmaking projects for this years shortlist.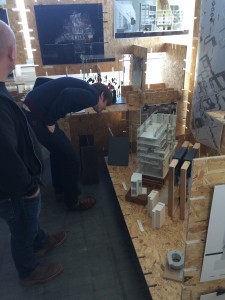 The process proved very difficult with a great selection of varied work on display but a list was eventually decided on to be further judged.
The complete shortlist can be viewed here complete with the students statements about their work.
Judging will be taking place tomorrow afternoon with representatives from mecanoo and MSA on the panel with the winners being announced shortly after at the end of year show opening. We'll post the results here ASAP!
Good luck to everyone and congratulations on a great show!
Jim and Scott