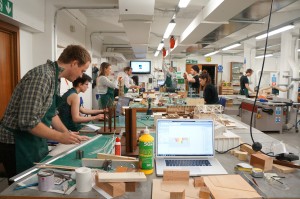 The last month has been somewhat chaotic here in B.15 as the deadlines and come and gone we are still working towards one final date. This Friday our annual end of year student show will be accompanied by an all new award for modelmaking as we previously announced.
The short-listing for this award has now been completed and can be viewed along with descriptions of the projects by clicking here.
The award will be judged in person by ourselves, Mecanoo, Dr Ray Lucas and Head of MSA Tom Jefferies this Friday ahead of the opening and presentations at 17.30.
Good luck to all nominees!
Scott and Jim