1st Year Inductions this week This year we will be inducting each and every newcomer to MSA into the theory of Modelmaking in their studies. These inductions will be taking place in the workshop this coming Wednesday and Thursday and we will therefore be closed to all other year groups for these two days.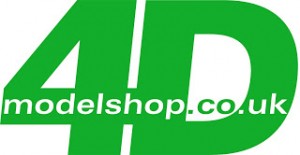 4D Modelshop Visit 4D Modelshop is one of the main suppliers of modelmaking tools and materials in the UK. They are based in London but offer and efficient web service allowing quick delivery to Manchester. Deliveries can be made to our workshop or your home address.
As part of these first year inductions we have been able to invite a representative for 4D Modelshop in the the building to demonstrate and display some of the materials available that will come in handy for your studies. 4D Will be set up on our first floor near the B.15:45 Exhibition and will be on hand throughout both days to all – not just 1st year inductees.
We recommend you drop by to see what will be on offer as there will be student discount opportunities on starter tool kits and materials samples so well worth a look.  Scott and Jim