Hello all and welcome to another academic year at B.15 in MSA.
Hope you've all had a relaxing summer. Here are a few updates for this academic year for you:
New Staff Member
Please join us in welcoming Teagan Dorsch to the team. We'll be doing a short feature on Teagans experience via our Instagram feed soon. Teagan will be leading on CNC related requests as well as covering all areas like the rest of the team. 
Newly refurbished workshop space
Throughout the summer we have been very busy with yet more building works to improve, refurbish and expand the workshop space. 
In short, all staff only equipment is now located in a separate workspace thus meaning more space for student projects. We have a newly configured machine space with new custom made efficient dust extraction system.
The CNC machine is now contained within an enclosed sound proofed area to reduce noise when it's in operation. 
There is now a dedicated recycled materials space to allow for increased and more organised use of recycled materials wherever possible. 
Upgraded model archive/store
Our model archive and current projects store has had a make-over with the addition of a full length window. This now allows the collection to be viewed any time and provides additional inspiration throughout the year when passing between B.15 and B.12.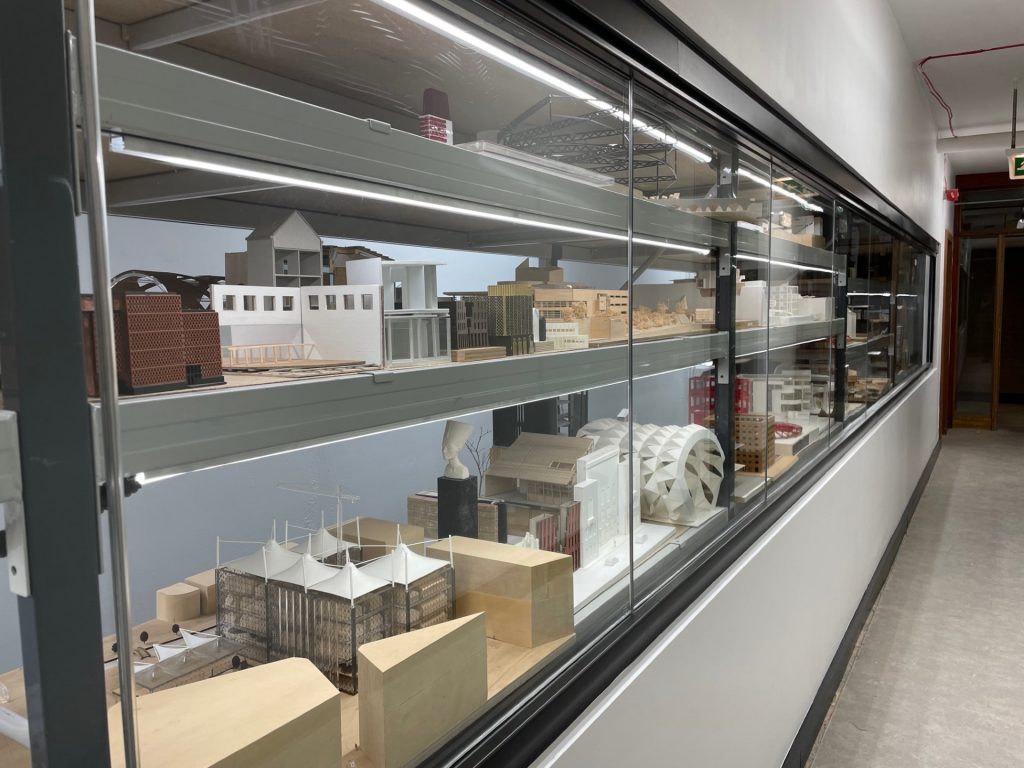 Welcome video
For those of you unfamiliar with where we are you check out our brief introduction video below for a brief introduction of who we are and where you can find us.
New Starter Inductions 
New starter inductions will be taking place on the following dates with more catch-up sessions to be confirmed in the coming weeks. If you are scheduled to attend please turn up on time to avoid missing out. 
BA 1 – Tuesday 26th September
MArch (Session 1) – Wednesday 4th October
MA A+AR – Thursday 5th October
MA Landscape – Tuesday 10th October
BA1 Catch-up – Tuesday 10th October
MArch (Session 2) – Wednesday 11th October
MA A+U – Friday 13th October
Access around these times will be limited so please get in touch if you have specific requirements this early on. The workshop will be open for uninterrupted general use from 16th October.
General users guide
You should all have received the latest general users guide by email but you can also find it here for reference.
---
We look forward to see some familiar faces and meet plenty of new ones in the coming weeks! – Scott, Lara, Sarah and Teagan