Welcome to all new and returning students as we begin another academic year. We've been very busy throughout the summer months putting into effect many months of planning to improve your modelmaking resource.
When are we open? 
Before explaining those updates we've had a few of you eager to get started so please note the following dates over the next few weeks are closed all day for new starter inductions:
Wednesday 5th October
MArch Session 1
Thursday 6th October
MA Architecture + Adaptive Reuse
MA Landscape Y1
Friday 7th October
MA Architecture and Urbanism Session 1
Monday 10th October
BA1 (Full cohort)
Tuesday 11th October
BA3 Catch-up from 15.00
Wednesday 12th October
MArch Session 2
Thursday 13th October
MA Landscape Y2
BA3 Catch-up
 CATCH-UP UPDATES BELOW (Workshop Closed to General Access) 
Friday 21st October
MArch Catch-up (Morning only)
Monday 24th October 
BA2 Catch-up (Morning only)
Monday 7th November
MA A+U Catch up (Morning)
BA1 Catch up (Afternoon)
After this point there will be a few other catch-up days TBC but generally speaking we'll be open as normal 9.30-13.00 14.00-16.30 Monday to Friday during term time from Friday 14th October. 
So what's new? 
Upgraded CNC router
We were able to upgrade and replace our ageing CNC machine with a new Isel M40 Overhead CNC router complete with automated tool changer for quicker job times.
This machine can be used in the production of 2D profile components and 3D models workable in 3 axis such as landscaping or organic extruded forms. The exact spec for file formatting and preparation work required will be outlined in an upcoming guide. Should you wish to discuss a project that might require the use of this machine drop in a speak to a member of B.15 staff.
Getting this in the building and in place was a task and a half that would not have been possible without the technicians at the Manchester Museum who supported with their time and equipment for a day and a half.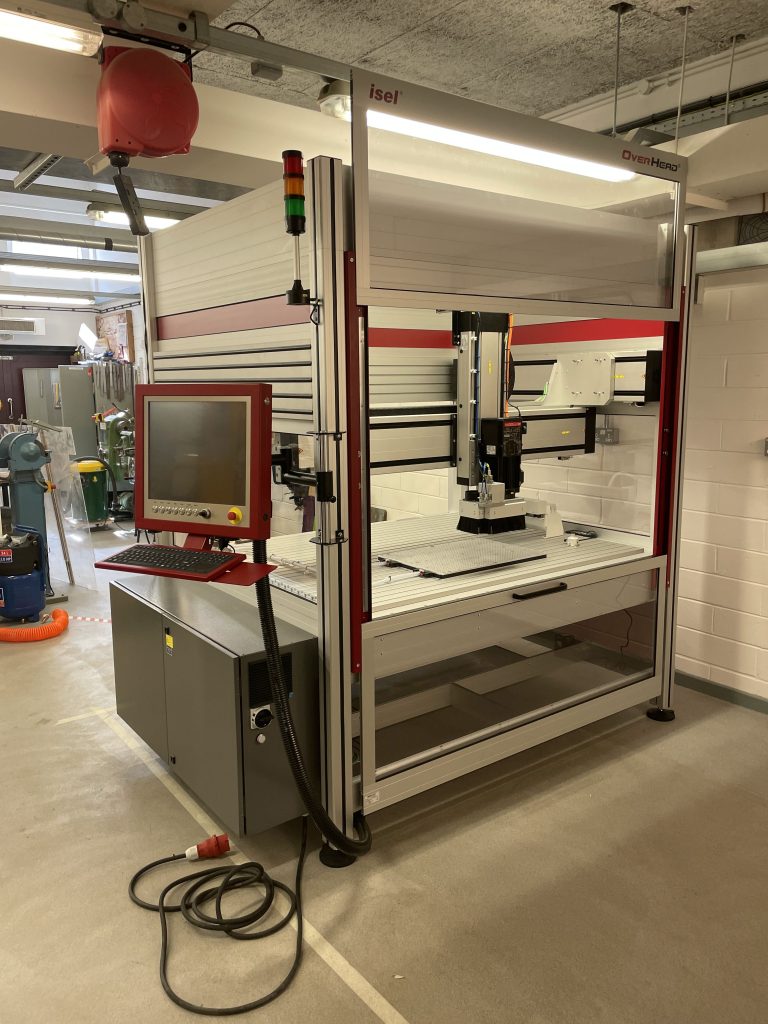 MORE SPACE! 
We now have an additional space increasing our capacity to allow an up to an additional 15 students to work in that area. Located on the opposite side of the basement, room B.12 will serve as a dedicated space for the following resources. You'll see signage for this space and if you're being inducted, will be shown around. Please don't go to this room without discussing your project with a member of staff in B.15 first as it will only be opened as required.
Moulding and Casting
Due to popular demand we now have a dedicated space for moulding and casting. This is equipped with a permanent working and storage spaces and a new fume cabinet allowing us to offer the new option of working with casting resins.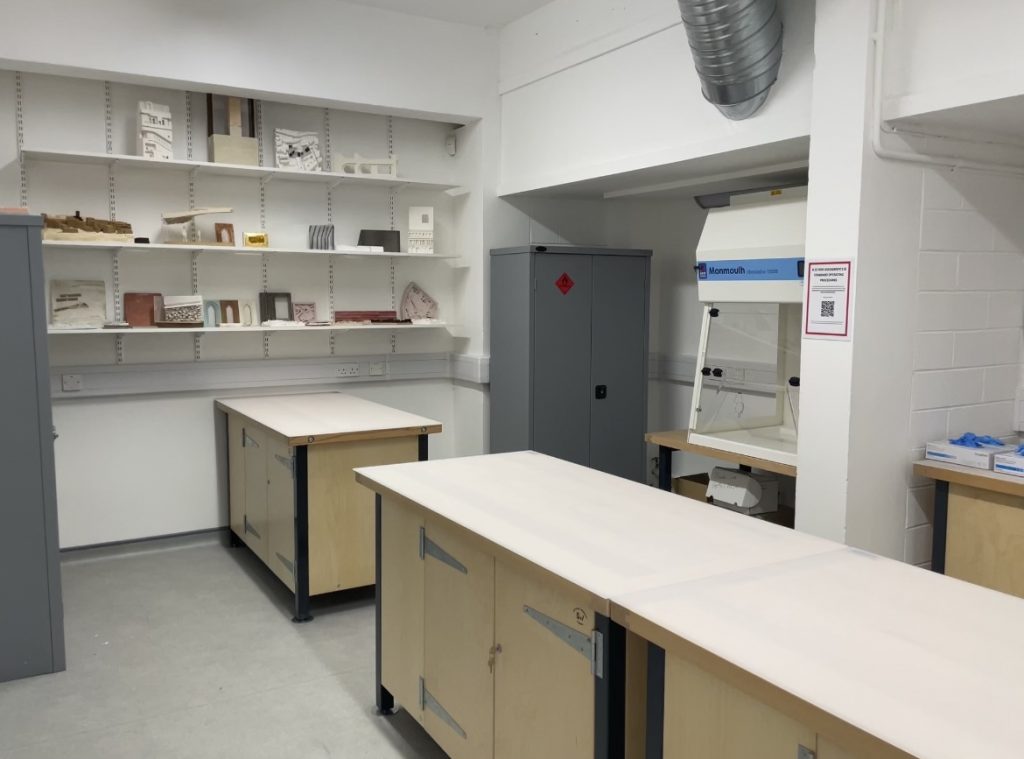 3D Printers
In addition to this our 3 types of high-end 3D printer are now located alongside each other with a range of material types and colours listed in the updated materials list. All printers are available for use via a conversation with a member of B.15 staff.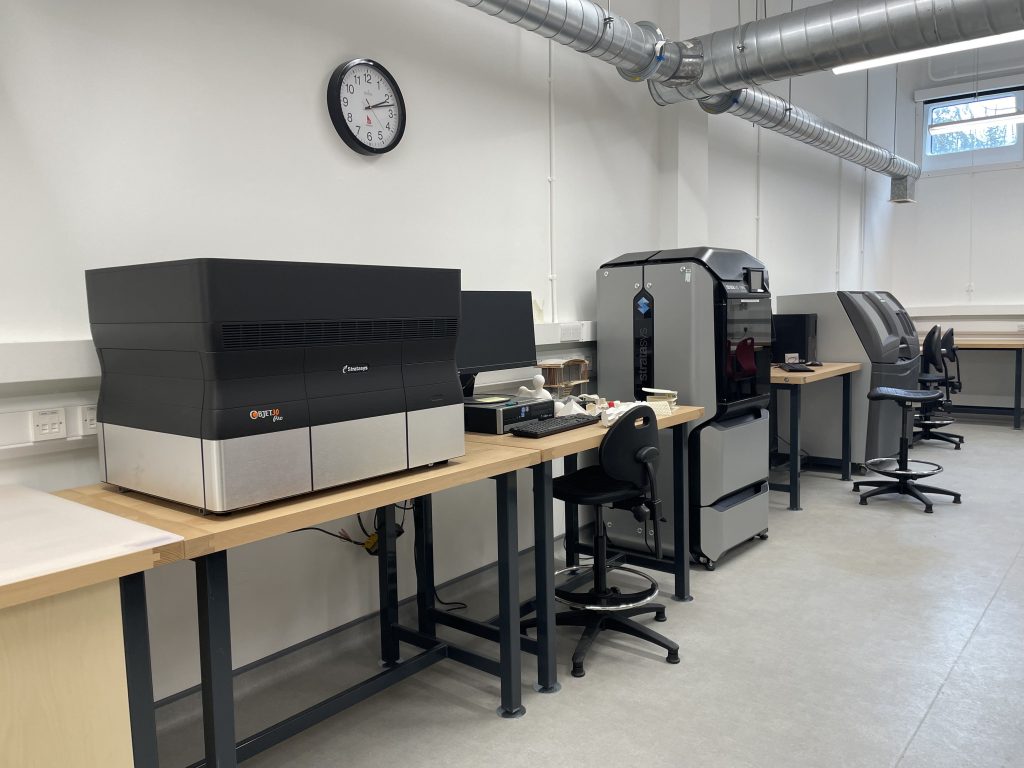 Cricut Paper plotter
Replacing the Graphtec plotter which was primarily used for Papermetrics projects we have now invested in a Cricut machine which will be located in the new workshop space. Formatting instructions will be added to the CAD file prep page for reference.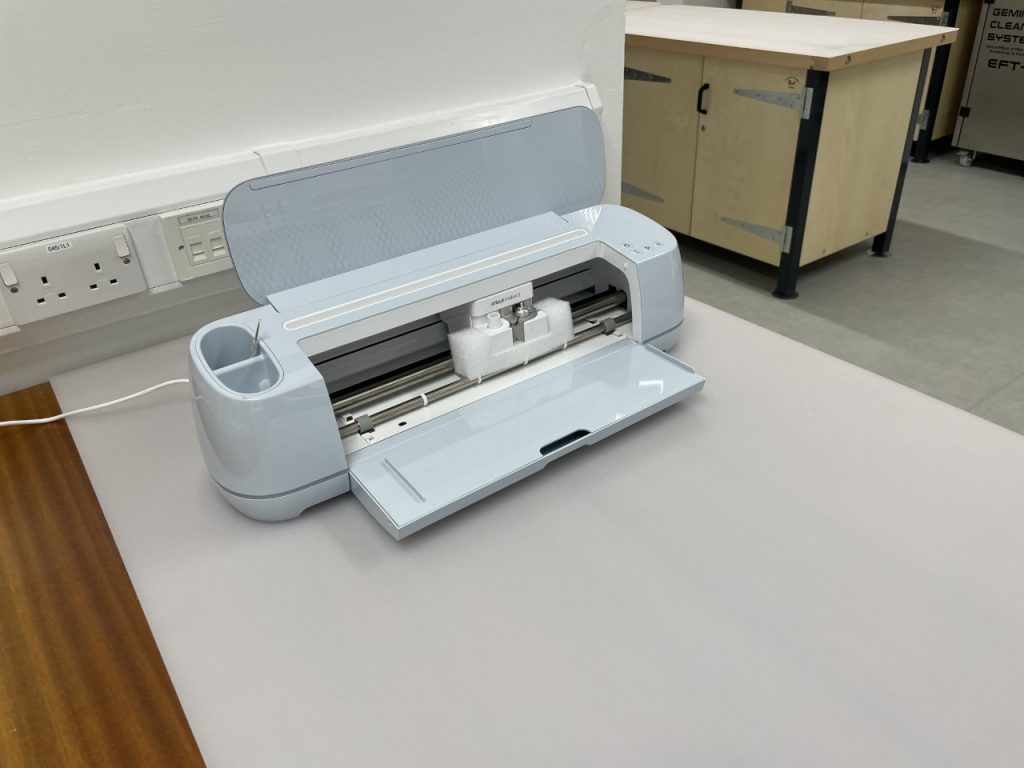 Photographic Studio
We have invested in a newly fitted out photographic studio. The space features overhead gantry and free standing controllable lighting with 3 colour backdrops. This area is available for use on request and will only require booking for busy periods.
Inductions
For new starters, your tutors will inform you about your upcoming induction schedule. As part of your inductions you'll be asked to familiarise yourself with the B.15 General users guide. You can find the updated one here if you want to get ahead with this. Please try and get to us on time to help keep things to schedule and speed you along to start making with us.
With the main studios being moved to Manchester Technology Centre we thought it worth giving you some pointers to find us if you are unfamiliar. You can watch our brief intro here:
And with that we look forward to seeing you at you induction time or for those returning students, when you wish to begin your new projects with us.
More updates to follow soon!
Scott, Angus & Paulina (More about us here)