Welcome new and returning students for another year of fun and games in B.15!
Inductions
This week we have Inductions all day Tuesday to Thursday for our new comers and returning students. If you are scheduled to attend please do so as catch up sessions are difficult to arrange given how busy your timetables are. If you do happen to miss your allocated time/day there will be a limited catch-up session. Make sure you get in touch with your tutor to make them aware that you need to have an induction to find out when the catch up will be.
4D Modelshop will again be available across the 3 days of induction in the ARCHITYPES Exhibition, First Floor HBS as part of each induction. Anyone else who wishes to see some samples of their products is welcome to drop by and find out about the discounts available to you including free postage to B.15 for a limited time.
Materialise Magics Correction Software
After a long time in the pipeline we now have the latest version of Materialise Magics for use with 3D STL models. Magics can be used to identify errors in 3D models that can result in unexpected  print errors with any of our 3D Printers. In addition to this it allows for manual or automatic repairs to parts. This should help us to assist with the various issues that come up throughout the year and hopefully make for a more stream lined process that helps you see where your 3D modelling is going wrong.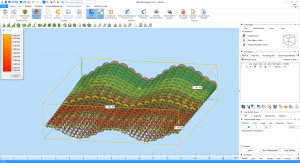 Modelmaking reference books now in Katorowich Library
Many of you have asked previously if you can take some of our reference books home. As we don't allow this with our specialist workshop library we have arranged for a number of the more popular books to be stocked in the Kantorowich Library up on the ground floor of HBS. If these prove well used we can arrange for more to be stocked.
You can find copies of Architectural Modelmaking, Second Edition by Nick Dunn, Modelling Messages by Karen Moon and Model Making by Megan Werner on row 720-720.92. There are also some older Modelmaking books there that may also prove of use.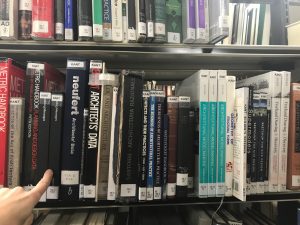 Workshop Health and Safety
For those returning and new please remember to sign in and out when you use the workshop. This is important for us to have a record should the workshop need to be evacuated during a fire alarm. Additionally, being able to track who is using the space helps us to monitor use and better plan for the next year.
5th year returning students note, even if you have been inducted here previously, you are still required to complete new inductions at both B.15 and MMU Chatham workshop to qualify for our insurance.
As always we insist that workshop users are made aware of our health and safety policy document. The latest version is available for viewing/download here.
Upcoming Events
We're currently finalising details for some upcoming events open to MSA Students. Stay tuned to our channels to find out more in the coming weeks.
That's all for now, see you soon!
Scott & Jim