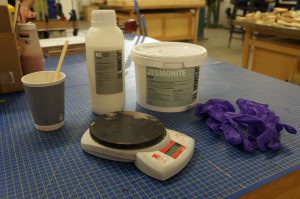 Jesmonite is a gypsum based composite that when mixed with an acrylic polymer, cures as a solid form with a plaster-like appearance. The original product was developed in the UK in 1984 as a safer alternative to fibreglass. It has numerous applications in full scale architecture and across the creative industry.
Why use Jesmonite?
Stronger than plaster and more impact resistant
Replicates fine details from the mould with less chance of breaking
Easily mixed with different colours
Quick drying. Casts can be de-moulded within short space of time. Full cure/strength takes 24 hours.
Solvent Free meaning less harmful to the environment and safe for use inside the workshop or studio environment.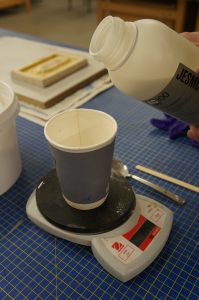 As students of architecture Jesmonite offers you the same advantages as full scale building application giving it uses at a wide range of modelling scales and types.
After using it at Atelier La Juntana Summer School we thought we'd have a few experiments ourselves. Mixing at the standard ratio of 2.5:1 we have carried out several tests demonstrating how pigments can be added to create varied effects depending on your requirement. Whilst we currently hold a limited stock of the standard AC100 Jesmonite, it is readily available from 4D with your student discount.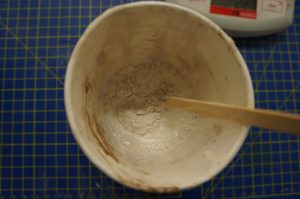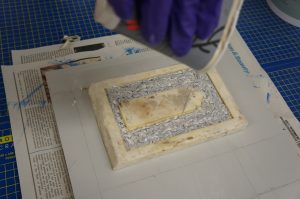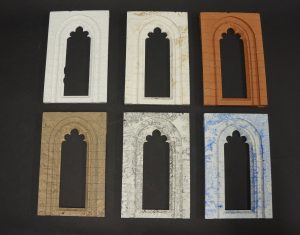 Marble, Stone and Granite, Terracotta red brick and Concrete effects are easily achieved by mixing in paints, lacquers or different aggregate types such as sand. Metal effects can also be achieved using metal powders.
A really great and safe to use casting product – get casting!