Back in March we looked at Alex's 1:100 model exploring the assembly of his proposed site. Alex completed his model series by producing a 3D printed site model and finally a cross section model showing the relationship between the individual units and the optional outer skin facade.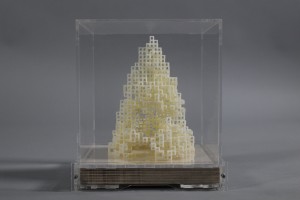 After several days in the chemical bath to remove support material Alex placed his 3D printed model in a purpose made display case to protect it from intrigued hands! It's always worth noting that forms such as this require a lot of support material when made on the ABS plastic printer which often means extended periods of time post-printing in the chemical bath.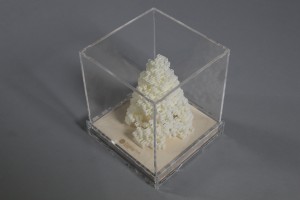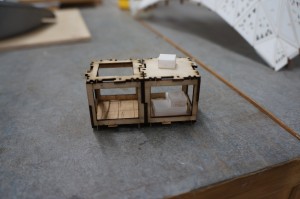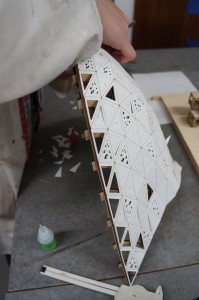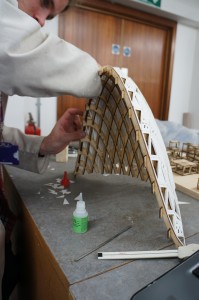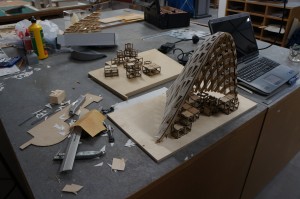 The outer skin of the model was made using paper components that were CAD designed and laser cut before being hand assembled. The completed skin was fixed onto the plywood frame carefully using superglue.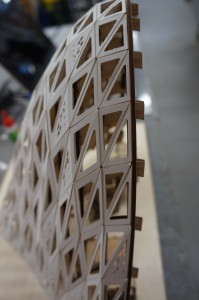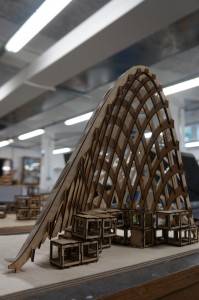 Mass produced standardised components were designed to be quickly assembled to create the form much like the full scale proposal offers.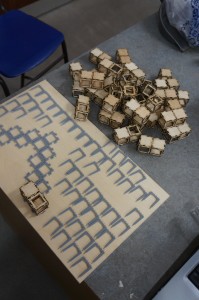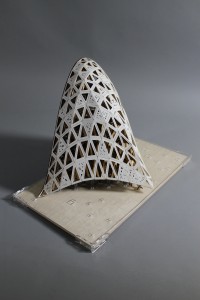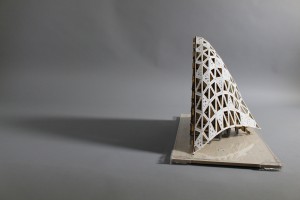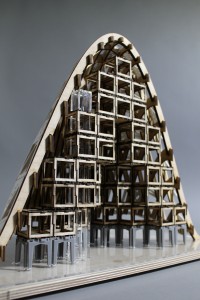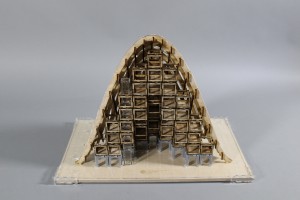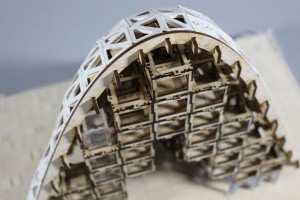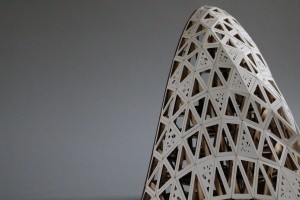 Alex has produced some fantastic models here over the last two years and we encourage everyone to look at this level of work for inspiration. All the best for the future Alex!