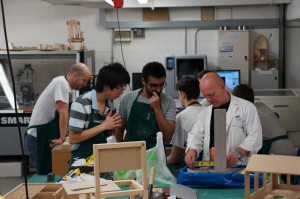 As submission deadlines have hastily come up on us so has the end of year show. Over the last few weeks students have frantically been assembling models and display details for their ateliers. We've seen some fantastic projects reach completion and have no doubt the completed exhibition will be just as good.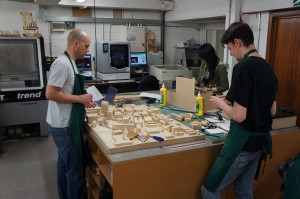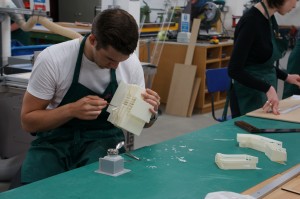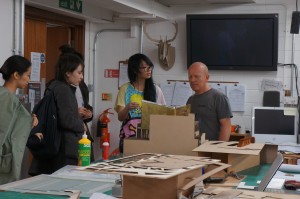 Exhibition construction often involves taking up large spaces in the workshop and this year has been no exception with large quantities of material being cut and assembled before being taken across to the studio spaces. A tip for future groups is to look for as much recyclable material as possible to keep the overall cost and waste down. One group has been able to construct a series of acrylic i-pad display stands using entirely recycled material from a former display at the Manchester Museum saving them many hundreds of pounds.
For more information about visiting the degree show click here.
We will be covering the show once it has opened after next Friday 13th June. Well done everyone involved! Scott and Jim