As I'm sure you are all aware the end of term and your submission dates are fast approaching. The workshop has been a hive of activity recently with our photographic studio seeing regular use.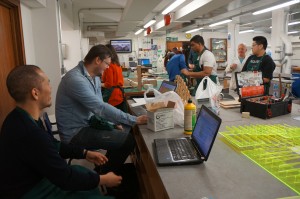 At present the laser cutters are heavily booked for next week with only a hand full of slots remaining at the start of the week. If you need to book the cutter I would advise doing it as soon as possible as these slots will get snapped up no doubt.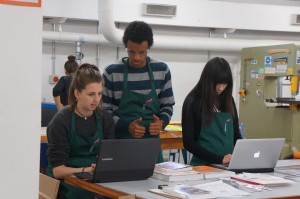 Before coming into the workshop it should be in your interest to find out what materials you need and if they are in stock. Our list can be found online here and whilst we endeavour to keep all items well stocked it is inevitable at this busy time of year that we will run out of some things so avoid disappointment come in to check.
So far this term we have seen some great final projects and we hope to see many more in the show prep period.
Keep up the hard work! Scott and Jim